Legions: Overdrive Launch
Posted by Alex in
General
on Sat, 13 Nov 2010 23:23 UTC
Today we're announcing the launch of Legions: Overdrive.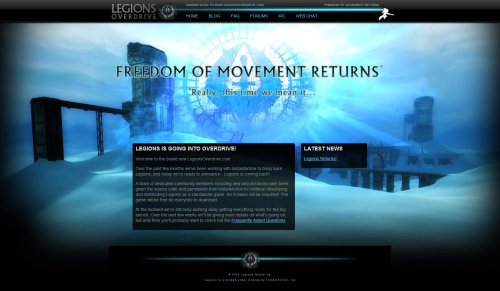 As Legions Players was just a temporary news post location until we got the Legions: Overdrive site ready, you should update your bookmarks to www.LegionsOverdrive.com.
Please visit the new site for more information on the future of Legions!
Comments
Post A Comment
Comments for this post are now closed.